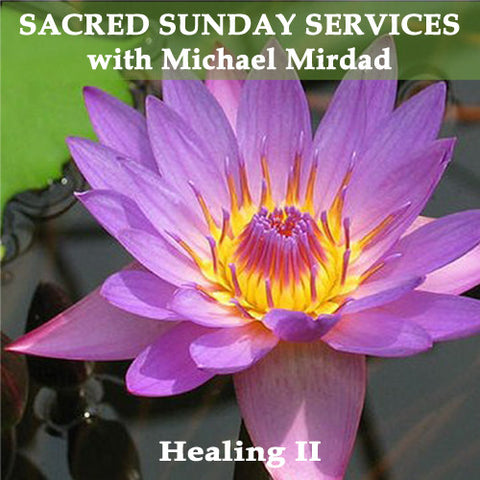 Healing II Video Collection (4 DVD Set)
SACRED SUNDAY SERVICES:
These Video Collections features teachings by world-renowned spiritual teacher/healer/author, Michael Mirdad. These can be watched either as a lecture (by merely forwarding past the introduction, prayer, and music) OR as a Sacred Sunday Service. When viewed as a complete, sacred experience, these DVDs provide the same feeling and experience of the most profoundly inspirational and educational sacred gatherings.
Healing: Part II:
An inspiring collection of four spiritual lectures on Healing by Michael Mirdad, covering the importance of taking responsibility, setting boundaries, communication & connection, and sacred intimacy.
Responsibility
The importance of self-awareness
Self-Healing
Self-Observation
Being a co-creator
Boundaries
What boundaries are and are not
Examples of healthy boundaries
When it is right to set boundaries
Boundaries are our spiritual muscles
Communication & Connection
How to have healthy communication
Healthy speaking and listening
Communicating from spirit versus ego
How to bridge or connect with others through communication
Sacred Intimacy
Healthy expression of love, desire, and passion
The power of affection
Healing the negative charge on sexuality
Sacred Intimacy focuses on the soul rather than the body
---
We Also Recommend
---